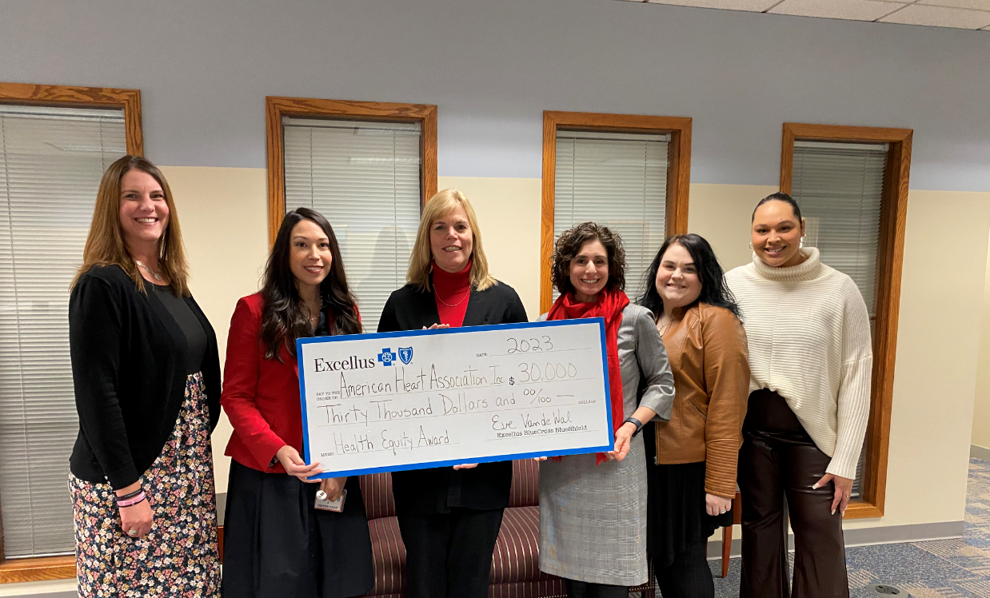 UTICA, N.Y. - The American Heart Association in the Mohawk Valley was awarded a Health Equity Award of $30,000 by Excellus BlueCross Blue Shield, to support improving hypertension rates in Herkimer County.
"High blood pressure, also known as hypertension, is one of the American Heart Association's priority issues to drive equitable health impact. As champions for health equity, by 2024, the American Heart Association aims to advance cardiovascular health for all, including identifying and removing barriers to health care access and quality," Christine Kisiel, executive director of the American Heart Association in the Mohawk Valley said.
The Health Equity Award supports populations that are underserved and have health disadvantages due to race, ethnicity, disability, sex, gender and/or rural disparities.
Part of the funding for the Mohawk Valley will support a Hypertension Summit which will bring together healthcare leaders to create a coordinated effort to address prevention, treatment, and diagnosis of hypertension in the Mohawk Valley.