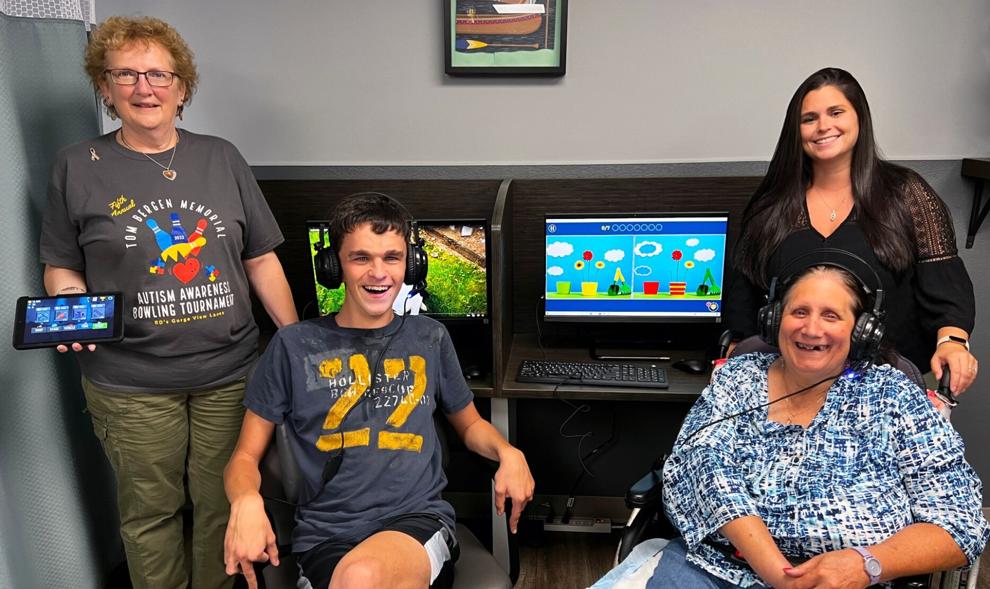 HERKIMER, N.Y. – Arc Herkimer has purchased new computers and tablets for its day habilitation program using funds raised in March during the Tom Bergen Memorial Autism Awareness Bowling Tournament.
The tournament was held in March and raised $4,000 for the organization.
Arc Herkimer employee Tammy Helmer-Bergen organized the bowling tournament each year in memory of her son, Tom, who had autism and passed away in 2016. Tom was a volunteer at Arc Herkimer for more than 16 years.
"Tammy has been donating money in memory of her son for many years, and understands that having updated electronics, such as those with a touch screen, allows people we support of all ages and abilities to engage in technology at some level," says Jessica Lamanna, supports and services director at Arc Herkimer. "Overall, the new equipment will aid staff in working with individuals on personalized goals that help boost independence and maintain skills they already have, while having fun."
Some of the money was also used to buy headphones and protective cases.