UTICA, N.Y. – Increasing food costs have led to longer lines at local food giveaways, including the ones at Johnson Park Center in Utica.
The non-profit is looking for more volunteers to help run its drive-thru and walk-up food distribution events. It takes about 20 volunteers to operate the events, which take place weekly for walkers and once a month for drivers.
A drive-thru giveaway was held on Monday from 2 p.m. to 6:30 p.m. offering meat, fresh produce, eggs, yogurt, chips and bread among other items.
Anyone interested in volunteering at any of the JPC food pantry events can call 315-734-9608 for more information.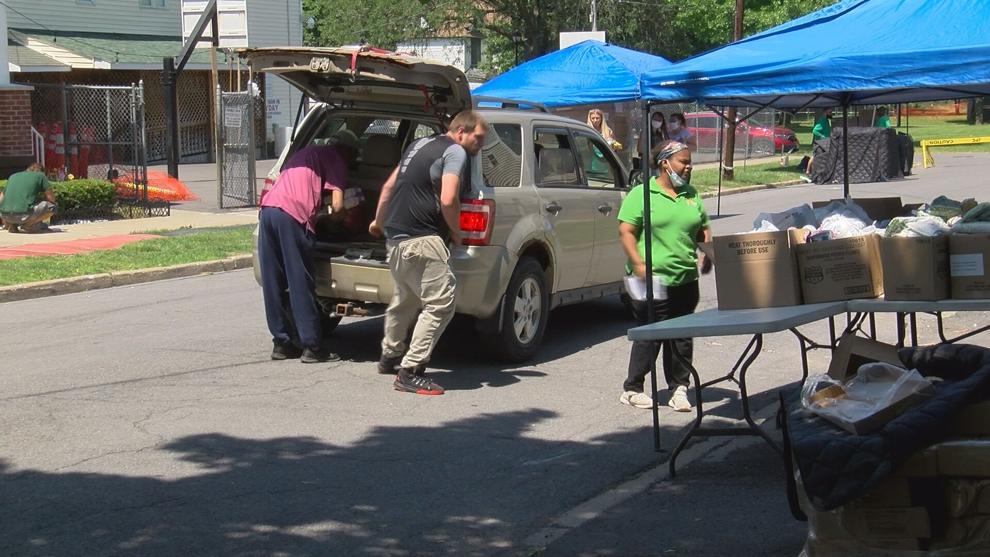 "We can go to bed at night knowing we helped somebody. We live in a time - and Utica especially - is a giving community. If you're sitting home and would like to give back, contribute, have a meaningful day, come to Johnson Park and we can connect you to our food drives, giveaways – you can come and be a part," said the Rev. Ursula Meier.
The events take place on the 1400 block of West Street.
Monetary donations are also accepted to help stock the food pantry. Those can be sent to:
Johnson Park Center
PO Box 160
Utica, NY 13501
The Johnson Park Center posts dates and times for all food giveaway events on its Facebook page.