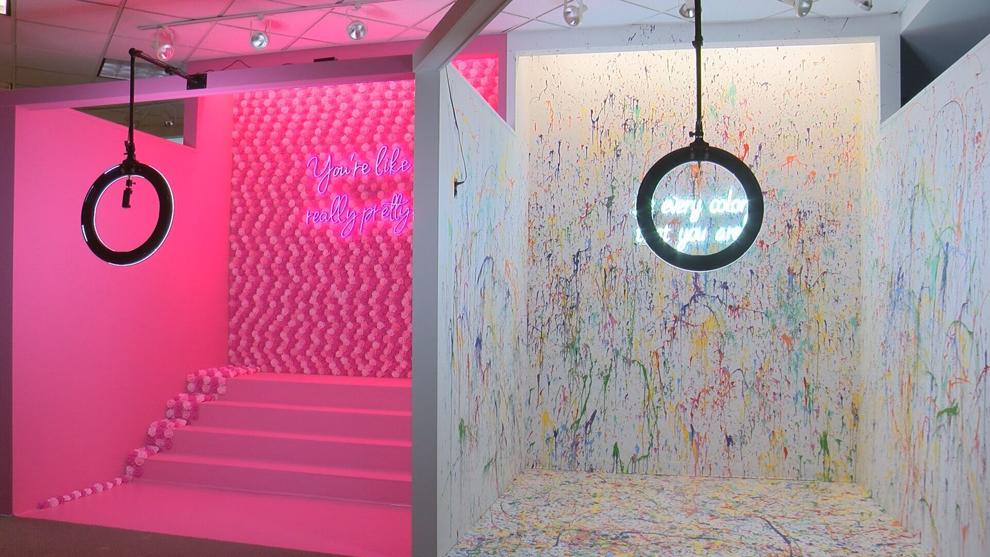 NEW HARTFORD, N.Y. - Selfie City CNY is Mohawk Valley's first selfie museum. There are 20 different themed rooms where patrons can come in and take selfies. 
John Baker, Owner of Selfie City is a makeup artist and content creator. Baker said he got the idea to open up this kind of shop during the pandemic and seeing the themed rooms come together is a sign of accomplishment. 
"Going from writing something on paper saying this is what I want to do… taking color pencils, markers, drawing something out, and then actually seeing it come to life is so gratifying it's such a good feeling,"  said Baker. 
The work isn't easy. Baker said for the past four-month, he and his family members have been working 12 to 14-hour days to get the work done. 
"Painting, building things, hot gluing things to the walls, I love a hot glue  gun, you know I've just been making sure everything is absolutely perfect." 
Selfie City is expected to open in early May from Wednesday-Sunday, 12:00 p.m. to 10:00 p.m. . Tickets can be purchased online but walk-ins are welcomed. Baker said the ultimate goal of the Museum is to instill confidence and self-love into the community. 
"It's self-love, selfies, taking pictures...you're beautiful, no matter what so this is very important to me."