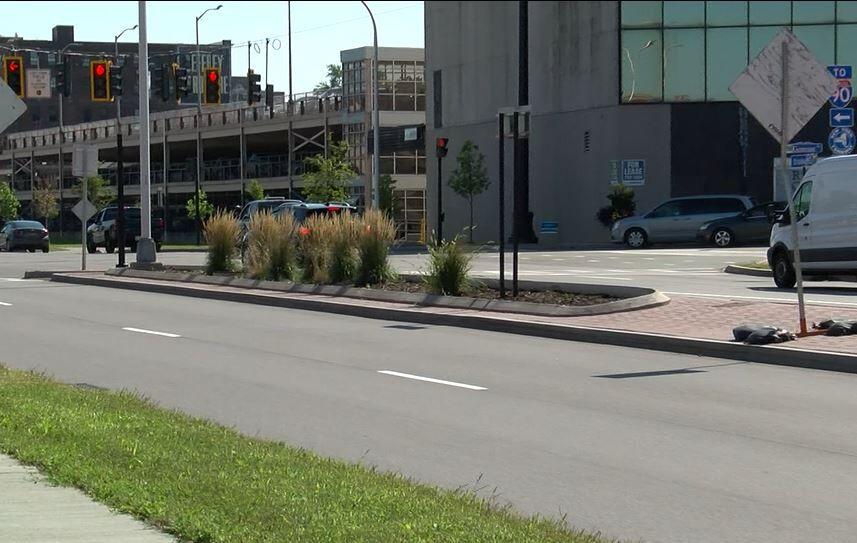 A Utica project completed by the Mohawk Valley division of the New York State Department of Transportation is one of 12 finalists for two top prizes from the American Association of State Highway and Transportation Officials.
The $23 million project to enhance Route 5S and North Genesee Street in Utica already won an America's Transportation Award for operations excellence in August, and is now up for two final prizes – the grand prize and the People's Choice Award.
During the project, crews installed a two-lane roundabout, separated bicycle lanes and put in new traffic signals and street lighting.
"Prior to our construction, it was multiple lanes – not pedestrian friendly; a whole sea of traffic," said Linda Lubey, NYSDOT regional director.
The final two winners will receive $10,000 for a charity or transportation-related scholarship of their choosing.
The public can vote for the winning project once per day through Oct. 21. To vote, click here.