UTICA, NY – It's been a while, but Utica's St. Patrick's Day Parade started with a bang Saturday.
Parade grand marshal Alex Sisti fired a ceremonial cannon to begin the parade, followed by a bagpiper and police and fire units from the City of Utica.
"We came three years ago, the last time it happened, and we've been waiting for it ever since", said Andrew Weaver who was there watching with his family.
Not even Mother Nature, who decided to dump up to 5 inches of snow on the area this morning, could stop this parade from happening.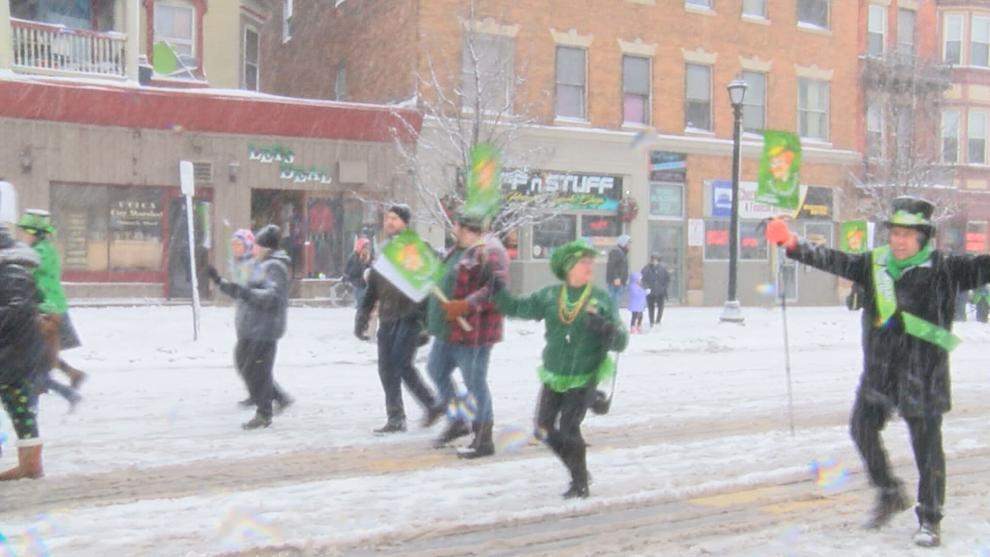 From Irish dancers, to green witches, and politicians running for office, nothing was going to stop people from enjoying this year's parade.
"This is Utica. We knew it was coming", said parade grand marshal Alex Sisti. "Two years without a parade, people were jonesing for one. Yeah, we're gonna do this".