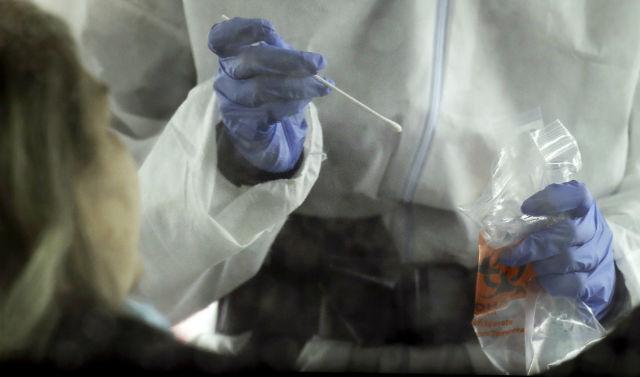 HERKIMER, N.Y. – Herkimer County Public Health is struggling to keep up with contact tracing, so Health Director Christina Cain is advising residents who test positive for COVID-19 and close contacts to follow the most recent CDC guidelines.
The CDC recommends those who test positive isolate for five days, regardless of vaccination status. The five-day period starts the day after a positive test or the onset of symptoms. If symptoms are resolving and there has been no fever for 24 hours, you can stop isolating after five days.
There is currently a mask mandate in New York State, so people will be required to wear masks indoors in public places until at least Feb. 1.
When the mandate ends, HCPH recommends wearing a mask for at least five days after isolation. Cain recommends regular mask-wearing to curb the spread of the virus.
Cain adds that people who have tested positive should not normally get tested again after the five days of isolation. However, if the person is going to be around high-risk populations, a rapid antigen test could be used to see if they are still infectious.
Unvaccinated people, and people who are vaccinated but not boosted, who were in close contact with someone who has COVID-19 should self-quarantine for five days as well and monitor themselves for symptoms like sore throat, runny nose, congestion, cough, fever, loss of taste or smell, fatigue, nausea/vomiting and diarrhea. If you plan to get tested, HCPC recommends doing so the fifth day after the exposure.
Those who are vaccinated, and boosted if eligible, do not have to quarantine but should wear a mask for at least 10 days and monitor themselves for symptoms as well.
If symptoms get worse, primary doctors should be contacted to discuss the next steps.
Not all school districts are able to support a test-to-stay process, but the county is offering to help those that are, according to Cain. Test-to-stay is an effort to keep kids in school by allowing them to regularly test instead of quarantine.
Any attestation documentation required for people in isolation or quarantine can be found on the county website's COVID-19 page.
Read the updated guidance from NYSDOH below: