MARCY, N.Y. – An inmate at Mid-State Correctional Facility in Marcy was sentenced to six more years behind bars following a violent attack on a female officer in 2021 that left her with a broken nose and a concussion.
According to the New York State Correctional Officers and Police Benevolent Association (NYSCOPBA) union, in November of 2021, inmate Altereak Witherspoon assaulted Officer Adrea Adamczyk when she approached him to discuss his hygiene after receiving multiple complaints.
Witherspoon punched Adamczyk in the face several times and knocked her to the ground before repeatedly kicking her in the face while wearing boots.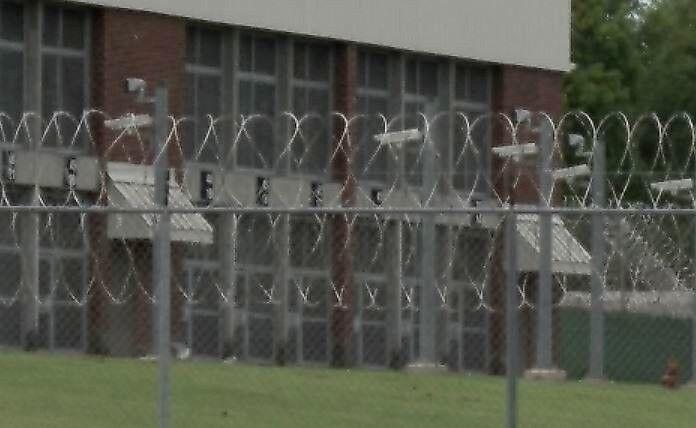 NYSCOPBA says other inmates intervened, pulling Witherspoon off of Adamczyk until other officers arrived.
The attack left Adamczyk with a large gash on her forehead that required 70 stitches, a concussion and a broken nose that required reconstructive surgery.
Witherspoon pleaded guilty to two counts of assault and was sentenced on Jan. 6 to six more years in prison and one year in county jail. An order of protection was also issued on Adamczyk's behalf.
NYSCOPBA representatives say this is just one example of the escalating violence in New York's state prisons, and the union is urging the legislature to address the issue.
When sentencing Witherspoon, Oneida County Court Judge Robert Bauer said, in part, "The people in our legislature ought to provide better mental health services to keep people like you from hurting themselves and the good people that work in corrections. This situation disgusts me, it disturbs me, and I see it too often, I'm hopeful these words travel beyond this courtroom, and the folks that have some power to do something about it, do something about it."
Witherspoon was serving time at Mid-State for a 2020 assault conviction out of Schenectady County. He has since been transferred to Five Points Correctional Facility in Seneca County.