A Buffalo woman who stole a Kunkel ambulance in Utica last summer and crashed it into the Irondequoit Bay outside of Rochester pleaded guilty to second-degree grand larceny on Thursday.
Vanessa Armstead stole the ambulance from the Kunkel garage on Catherine Street in July of 2021 after she was released from St. Elizabeth's following a car crash.
Because the ambulance had a GPS system, authorities were able to locate Armstead on the Thruway and a pursuit ensued.
After driving the ambulance into the bay, Armstead was saved from the water but the vehicle sank.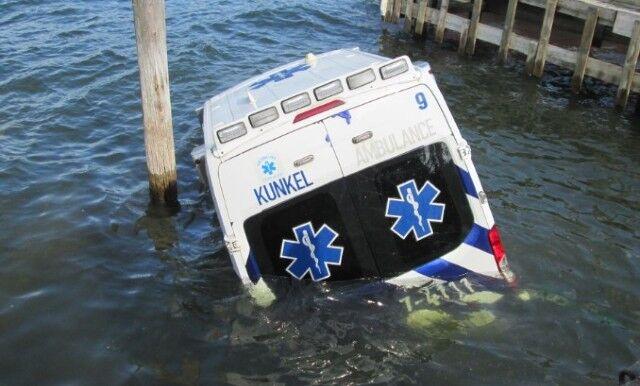 She entered her plea in Oneida County Court Thursday and will be sentenced in August to three to nine years in prison, according to the district attorney's office. Armstead will also have to execute a confession of judgment for the value of the financial loss Kunkel sustained in the theft.
A second-degree grand larceny charge is applicable when the property is valued at $50,000 or more.