UTICA, NY – It's an all too familiar sight these days.
People lining up in front of Johnson Park Center to receive assistance from the JPC Food Pantry. Starting Monday however, those standing in line got a little something extra.
Ready-to-eat meals.
It's all part of New York's Restaurant Resiliency Program. The program provides New York's regional food banks with the funding to source meals from qualified restaurants.
Jonson Park Center has teamed up with American Grill to provide a wide variety of ready-to-eat meals to those in need.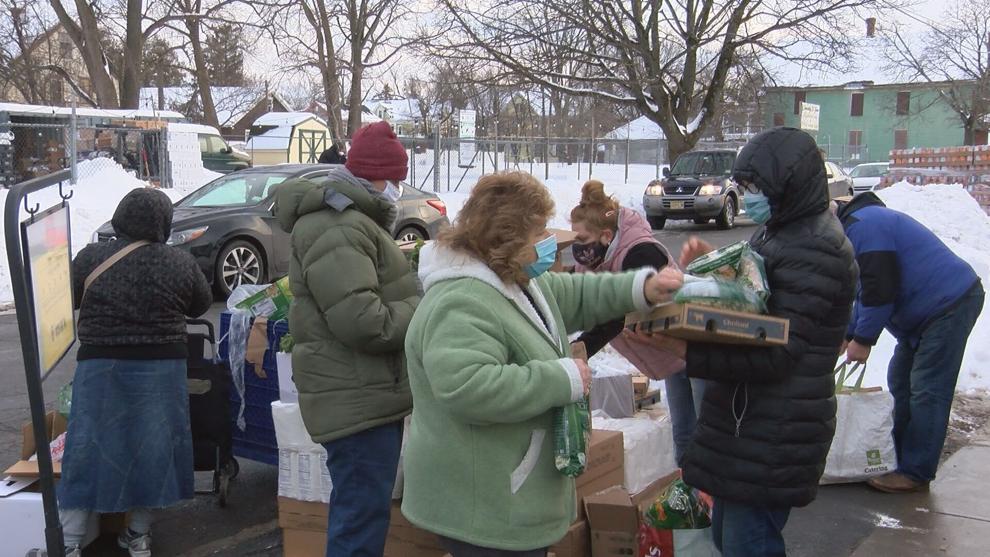 "We got 600 ready-to-eat meals that we are able to hand out, and that will happen 3 times a month", says Reverend Ursula Meier, Johnson Park Center's Chief Operating Officer. "We're going to be blessed with good quality meals. Vegan, meat, chicken, you name it. Everything will be available".
Rev. Meier says they expect to see more and more residents needing to take advantage of the food pantry and the new program couldn't have come at a better time.
"The food costs have gone up tremendously and the people can't afford a piece of meat no more because it's $3, $4 higher. People are going to need to depend on the food pantry. I predict that in the next few months the numbers will go up because the food prices have gone up so much."
Meier says to check out the Johnson Park Center's Facebook page to find out what ready-to-eat meals are going to be available.
The meals will be distributed on a first come, first serve basis.