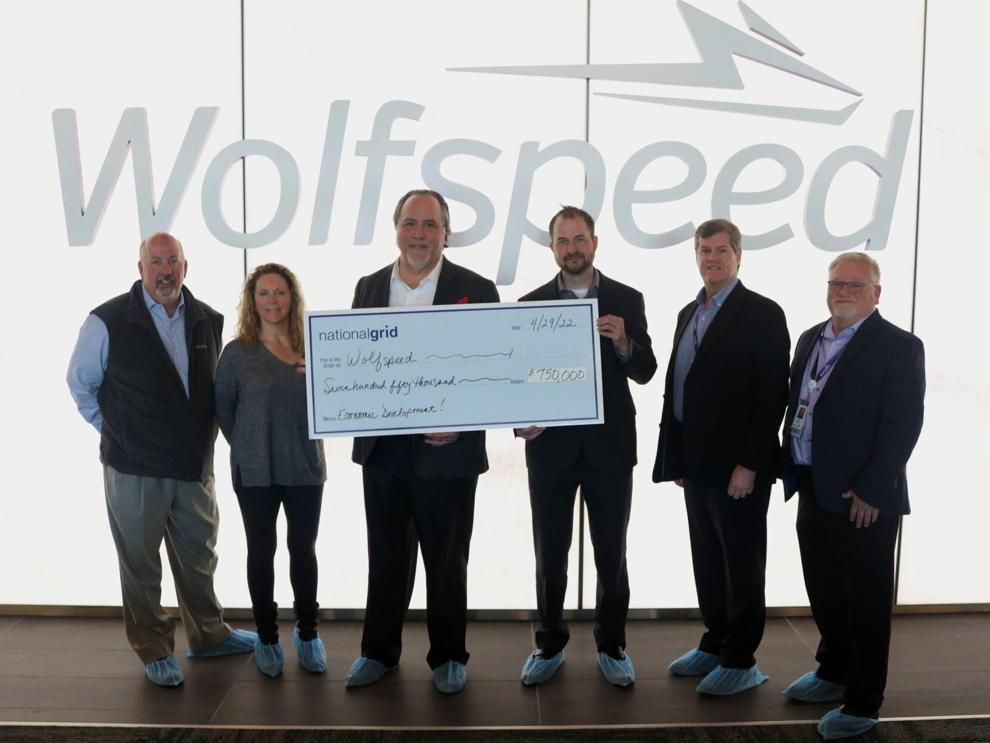 MARCY, N.Y. – National Grid has provided a grant of $750,000 to Wolfspeed in Marcy to help with electric infrastructure costs.
The funding will support the design and construction of underground infrastructure that will allow the Wolfspeed facility to connect with a nearby substation.
"National Grid is proud to support the development of Wolfspeed's facility in Marcy," said Alberto Bianchetti, regional director for customer and community management for National Grid. "Our support of the vision for a semiconductor facility in the Mohawk Valley is a reality today because Wolfspeed believed in the value of locating its plant here."
Wolfspeed built a manufacturing facility in Marcy that will produce silicon carbide semiconductors used in the automotive, mobile communications and industrial markets.
The company has announced it will provide semiconductors for General Motors and Lucid Motors which will be used in their electric vehicles.
The $1.2 billion facility held its grand opening this past April.