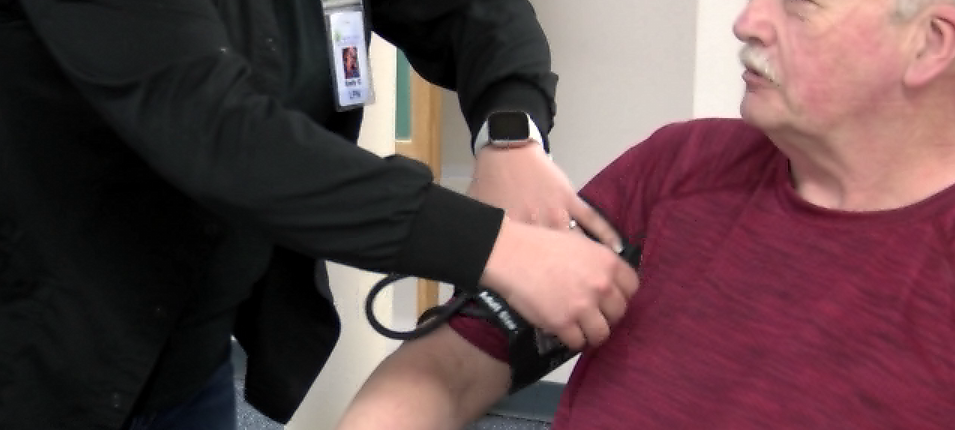 ROME, NY – The Mohawk Valley Health System and the NAACP of Rome have partnered to put on information sessions about heart health at churches in Rome. The second session took place today at First Presbyterian Church in Rome today.
"We are trying to remind people the importance of preventative care of follow-up care so they can take care of themselves," President of the NAACP Jacqueline Nelson said.
Many routine doctor appointments were canceled during the pandemic. To help people recognize how important heart health is. During the height of the pandemic, the Mohawk valley health system and the Rome NAACP partnered to help distribute covid-19 vaccines.
Jaclyn Cull is a nurse for MVHS. Being able to have a face-to-face conversation with people about something so serious can inspire change.
"I think the most important thing is to let people know that they are not alone that there are people out here and that there are organizations out here," Cull said.
For members of the church, it allowed them to learn about healthy hearts and detect problems before they may arise.
"I was kind of shocked. I had my blood pressure read and for the most part, I've always been normal, it was a little high today, church member Bruce Warcup said.
Warcup is 66 years old. He says what he learned today is a bit of a wake-up call and will help inspire him to change some of his daily routines.
"I guess you call it being human. I slacked off on exercise but I am going to start getting more walking," Warcup said.
That's why it is so important for the church to host the event today, so people know where they are and are able to make the changes in their life before it's too late.
We're people and we need to take care of our physical bodies as well so this is one of the reasons we thought this is a great program to coordinate with," Pastor Edwina Landry said.