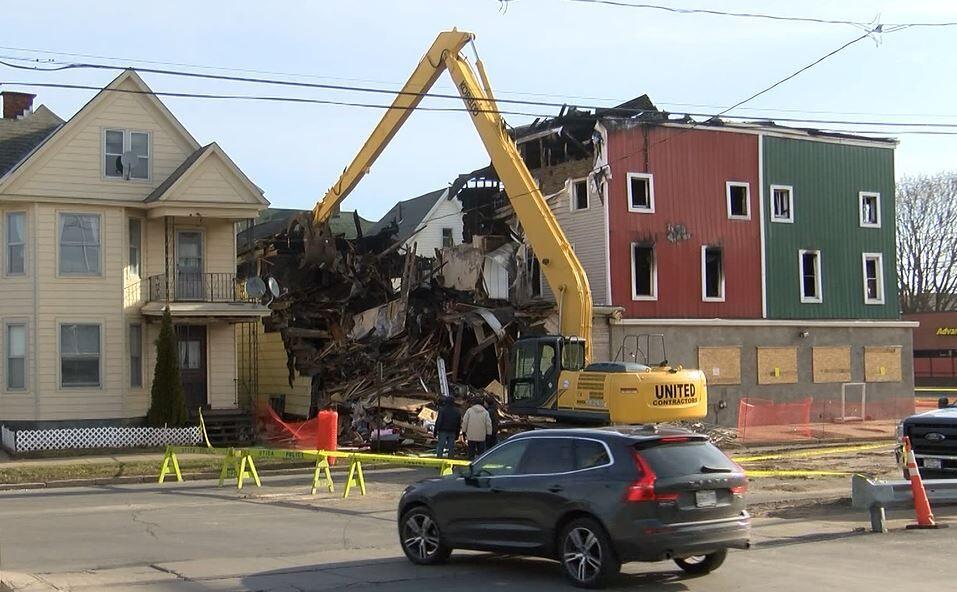 UTICA, N.Y. – The intersection of South and Mohawk streets in Utica closed Monday morning as crews started demolishing a building that caught fire earlier this year.
The demolition started around 7 a.m.
The building at 645 South St. was severely damaged by a fire that broke out just after 1:30 a.m. on New Year's Day. The building was home to a business, Sweet Asian Market, and upper-level apartments.
When fire crews arrived to the scene, the fire had spread throughout the first floor and was making its way upward. The windy weather also caused the flames to spread to neighboring structures.
Two residents were inside at the time of the fire but were able to get out safely. However, two firefighters did suffer minor injuries.
There was no estimated time of completion for the demolition as of Monday, according to Utica police. Drivers are advised to find alternate routes during the demolition process.