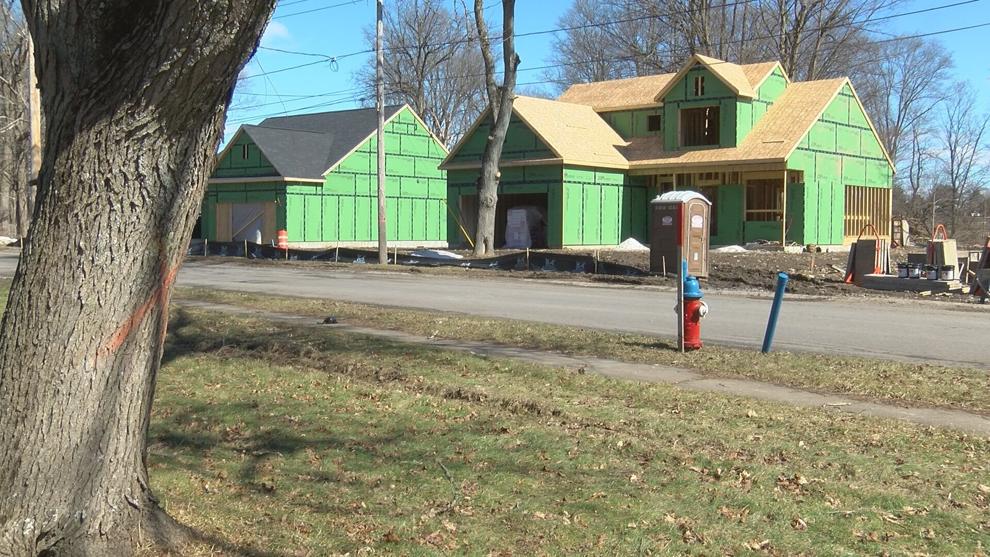 ROME, N.Y. – Plans are underway to revive East Rome by redeveloping the old Woodhaven neighborhood, which served as housing for the former Air Force base until the mid-1990s.
By 2017, all of the structures had been demolished on the 100 acres between Floyd Avenue and Park Drive, and now Bonacio Construction will build 250 new single-family homes across that span of land.
The project manager, Paul Lambert, says new businesses coming to the Utica-Rome area spurred a need for the homes.
"We know there's a need for quality housing – chip fab nearby that will bring in a tremendous amount of jobs that people are going to be looking for quality houses, we see the need," said Lambert.
Lambert says the homes will be constructed in phases as they gauge ongoing fluctuations in the housing market.
"We have 37 homes in phase one. Our goal is to test the market. We don't know exactly what the market is going to demand. We have two different styles here in phase one. We have a 1,400 square-foot ranch style home and we have a 1,600 two-story home that is three-bedroom," said Lambert.
The developers are also keeping the former Woodhaven neighborhood in mind.
"We are trying to play it back to what was here on the property back in the '50s and '60s," said Lambert. "We worked off of that design to come up with something that's a little more modern style from what was originally here. Keep it basic. Quality homes that people are going to like and enjoy living in a maintenance-free community."
The City of Rome plans to use funds from the American Rescue Plan to support the infrastructure needs for the project, including upgrading water mains and sewer systems. The Rome Common Council will discuss the proposal to use the funds at its next meeting Wednesday.
On Thursday night at 6 p.m., there will be a public information meeting on the Woodhaven Area Complete Streets Study.
To read the project details, click here.
To join the public meeting on Thursday, click here.