A tractor-trailer and a pickup truck collided on I-88 in Otsego County Wednesday morning, leaving both vehicles with heavy damage.
The crash happened in the eastbound lane near Exit 15.
According to the Otsego County Sheriff's Office, no one was seriously hurt, but the driver of the pickup truck was taken to the hospital with minor injuries.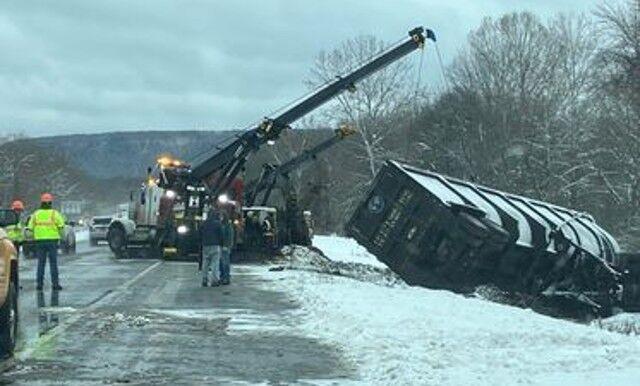 Sheriff's deputies, New York State Department of Transportation crews, state police and the Oneonta Fire Department responded to the scene.
Part of the highway was closed temporarily but has since reopened.
The cause of the crash is still under investigation.