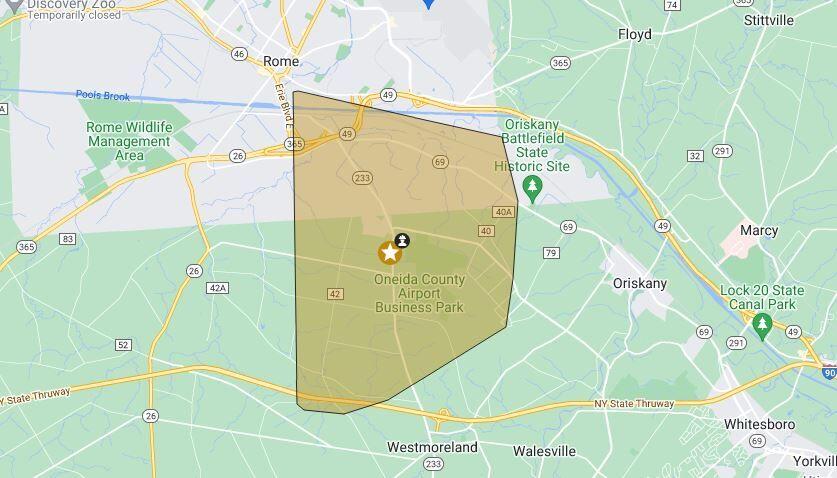 ROME, N.Y. – More than 1,100 people lost power Monday afternoon after a transformer burned out in the Kingsley Avenue area of East Rome.
The outage started just after 2 p.m. and power was restored to all but 15 customers by about 3:15 p.m.
Customers in Rome, Westmoreland and Oriskany were affected.
National Grid Strategic Communications Manager Jared Paventi says the cause has not been identified.