UTICA, N.Y. – Fire officials say no one was injured in a house fire on Ridge Road in Utica early Tuesday morning.
Fire crews were called to the home around 2:40 a.m. to find heavy fire coming from the roof and thick smoke billowing out of the house.
The residents were able to safely leave the house before fire crews arrived at the scene.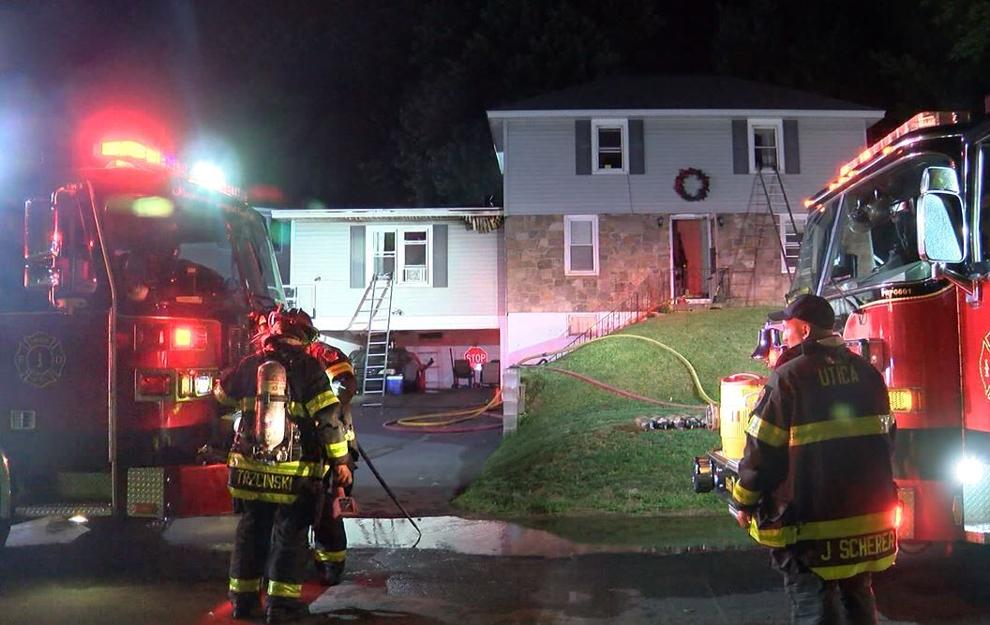 Upon arrival, firefighters used two hose lines to extinguish the fire in the roof area above three rooms on the first floor.
Officials say the fire started outside in the back of the home and was confined to the three rooms and the roof of the area above the garage.
The cause of the fire is still under investigation.