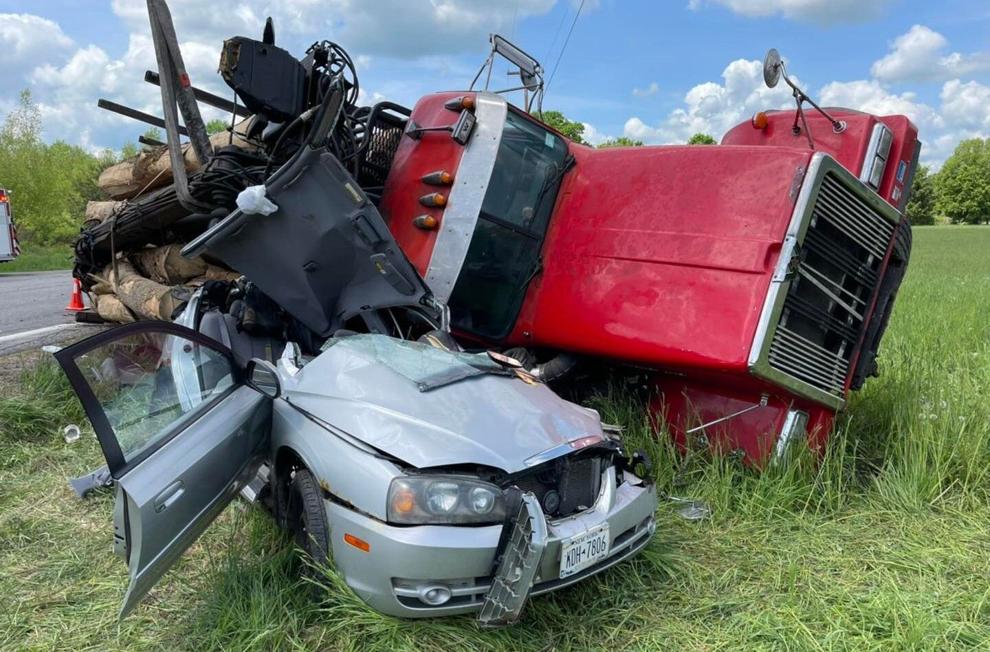 TOWN OF STEUBEN, N.Y. – Westernville fire officials say it took two sets of the jaws of life to free a driver trapped in her vehicle following a crash with a log truck in the town of Steuben Wednesday morning.
The Holland Patent and Western fire departments responded to the scene at the intersection of State Route 274 and Cemetery Road around 10:15 a.m.
According to the Oneida County Sheriff's Office, Angele Veloso was driving on Cemetery Road and turned onto Route 274 into the path of the log truck heading east, driven by 64-year-old Alan Clemons, of Dolgeville. This caused the log truck to hit Veloso's car, and both vehicles went off the road and came to a rest in a hay field.
Both crews worked together for about an hour using the jaws of life and a heavy wrecker to finally free Veloso. She was then flown to a hospital via Mercy Flight Central. According to the sheriff's office, Veloso's injuries are not considered life-threatening.
Clemons was not hurt in the crash.