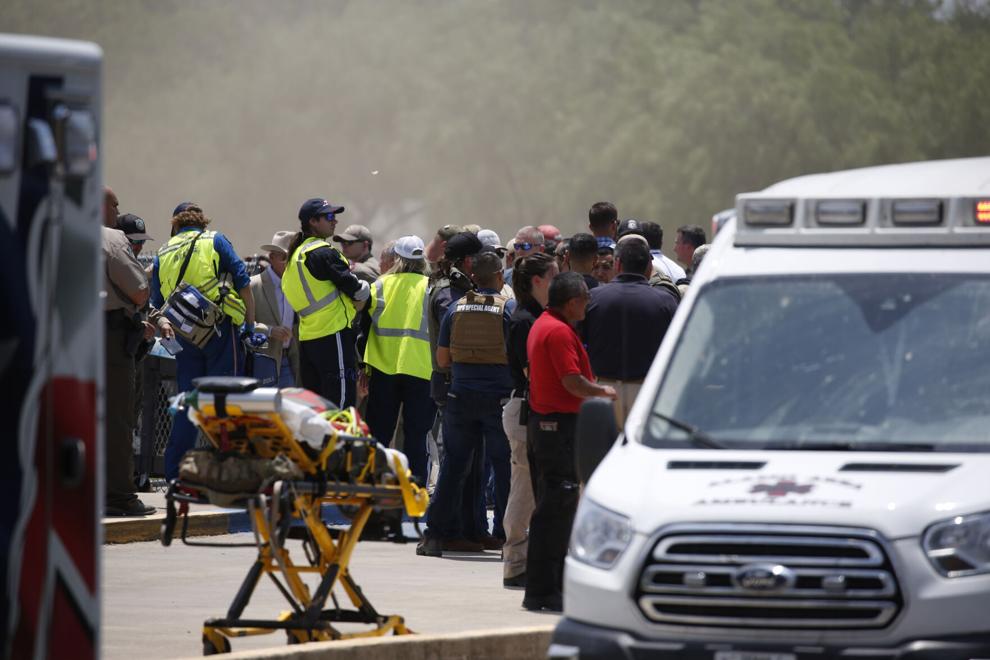 UVALDE, Texas (AP) (UPDATED) - The death toll from the shooting at a Texas elementary school has risen to 18 children and three adults.
State Sen. Roland Gutierrez said he was briefed by state police on the latest fatalities at Robb Elementary School in Uvalde, a heavily Latino community about 85 miles (135 kilometers) west of San Antonio. Three people wounded in the attack are hospitalized in serious condition.
The superintendent of the Texas elementary school where an 18-year-old gunman killed 18 children and three adults says his heart is broken. Hal Harrell, superintendent of the Uvalde Consolidated Independent School District, said Tuesday that Robb Elementary School will be closed and all school activities will be cancelled until further notice.
Harrell also said grief counselors would be available starting Wednesday morning.