Morning: Patchy frost. Mid 30s.
Afternoon: Sunny and breezy. High 65. 
Tonight: Clear, patchy frost. Low 36.
Tomorrow: Sunny and breezy. High 69. Low 45.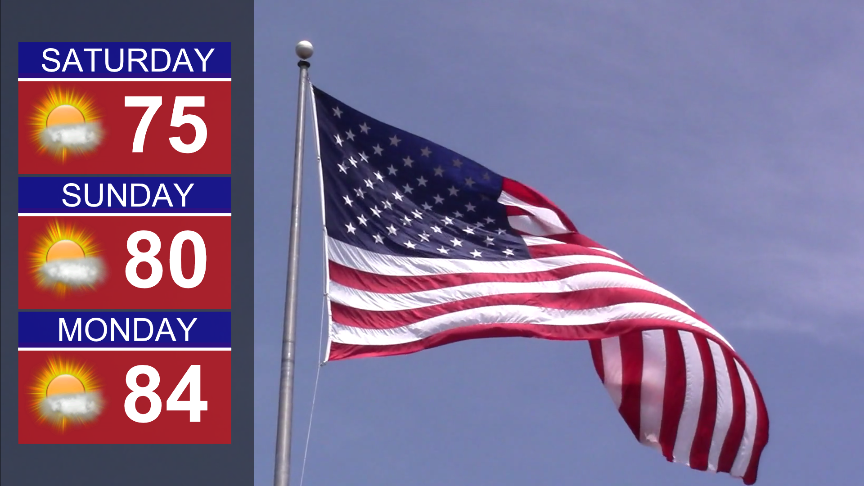 *A frost advisory is in effect for CNY from 1AM until 8AM tomorrow morning*
The sunny and dry stretch of weather begins today! A chilly start to your Thursday but weather looks dry and sunny with highs reaching the mid 60s. 
Back down into the 30s again tonight and following this brief cool down, we really warm up for Memorial Day Weekend! Saturday's temps look to reach the mid 70s, and we reach the low 80s by Sunday and Memorial Day. Sunshine and pleasant conditions are on tap for the unofficial start of summer this weekend! Warmer weather continues to trend next week as we reach the mid 80s on Tuesday and upper 80s on Wednesday!