Morning: Patchy fog. Mid 50s.
Afternoon: Partly sunny. Warm. High 78.
Tonight: Showers and storms. Low 58.
Tomorrow: Cooler with scattered showers. High 62. Low 39.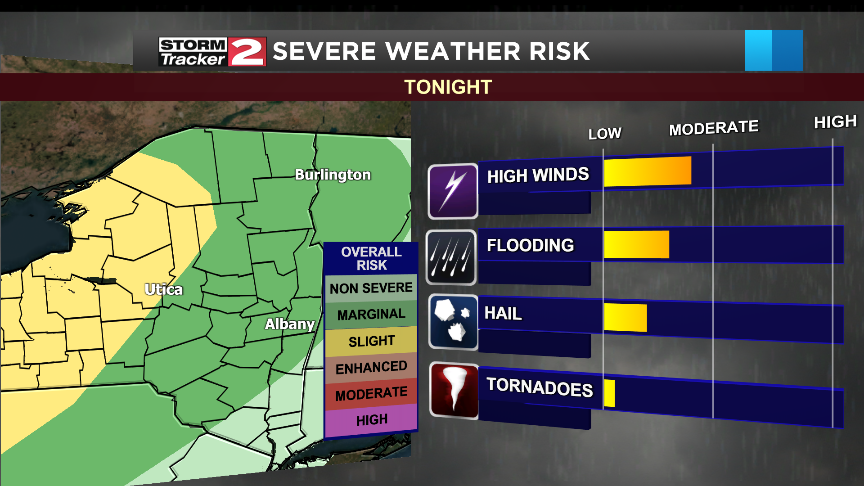 A strong cold front arrives tonight, producing the potential for strong storms. A big drop in the temperature follows for the remainder of the week.
Starting out on the cooler side with temperatures in the 50s and some fog. Clouds give way to sunshine with warmth and highs in the upper 70s. A strong cold front arrives tonight, bringing the potential for strong storms before midnight. Turning cooler and windy overnight, with temperatures falling into the upper 50s.
Feeling like fall tomorrow, with cloudy skies, a few scattered showers, and highs only in the low 60s. Chilly on Friday, with a mix of sunshine and clouds. Highs only in the mid 50s. Some frost is possible in the outlying areas both Thursday and Friday nights. The weather slowly warms up as we head into the weekend, with highs back in the 60s on Saturday and Sunday. Rain looks to return late Sunday, lasting into Monday. Temperatures on Monday climb into the low 60s. Partly sunny on Tuesday, with the chance of a rain shower. Highs near 60.