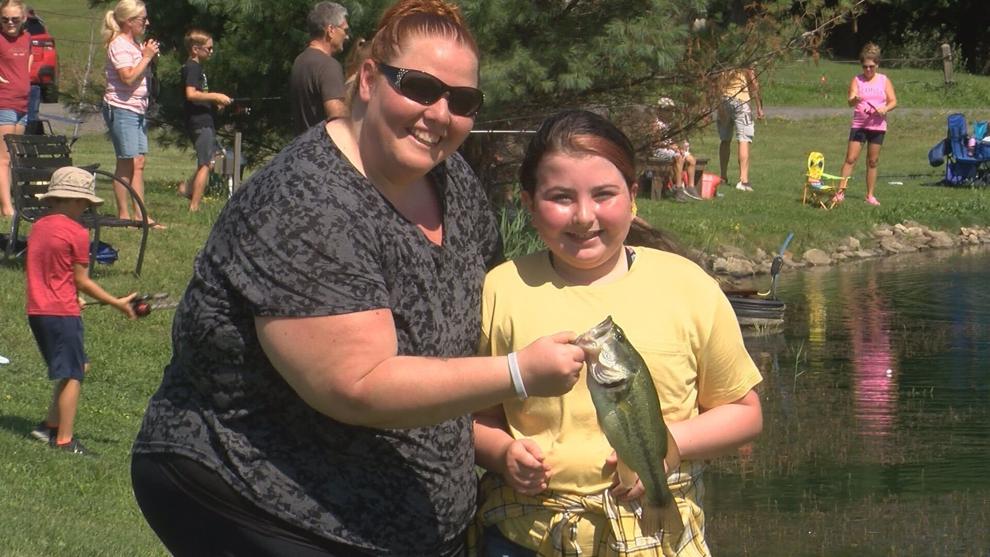 FRANKFORT, NY – The Town of Frankfort held its annual Youth Fishing Derby Saturday at the town garage on Albany Road.
Kids, ranging in age from 3 to 15 were able to fish for free, alongside other family members, from a pond there.
Ron Testa, the Town of Frankfort Highway Superintendent, says they've been holding the derby for about 10 years, and hopes the young fisher men and women are able to learn something from the event.
"I'm hoping they get to know how to fish, how to put their own worms on, and take their own fish off. Actually go out when they get a little older, and go fishing. Usually they've got the phone in their hands just playing games, but they get pretty good out here with these fish. They get some pretty good sized fish with the little poles that they're using".
When the fishing was done food and prizes were provided to all the anglers.