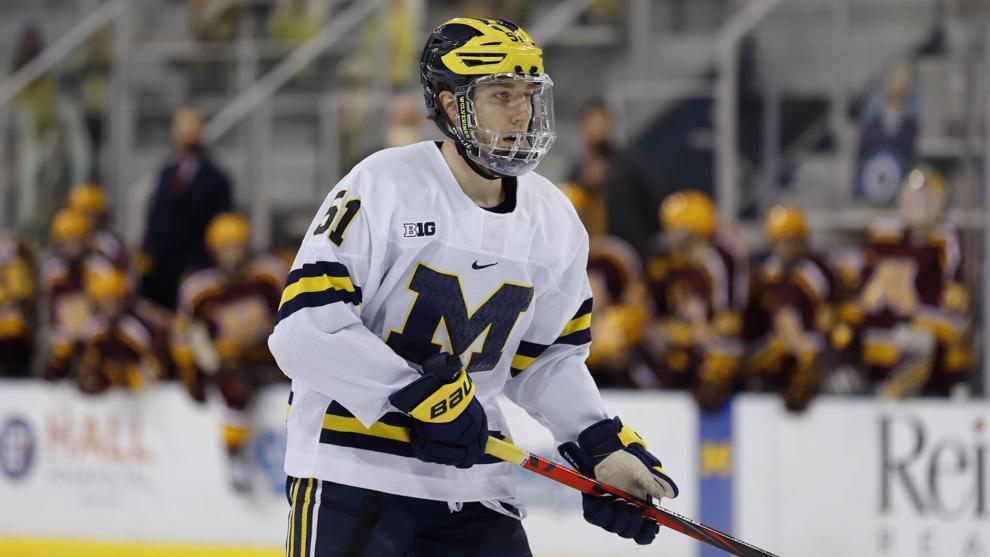 UTICA, N.Y. - The Utica Comets announced, Tuesday, that the team has signed forward Garrett Van Wyhe to a two-year AHL contract.
Van Wyhe, a Seattle, Washington native, just completed a four-year career with University of Michigan.
The 24-year-old skated in 135 games with the Wolverines where he scored 16 goals, and had 21 for 37 points.This past season, his senior year, Van Wyhe had six goals and six assists for 12 points in 42 games. He was named to the NCAA All-Region Team.
The 6'2" forward helped Michigan make it to the Frozen Four before they fell to eventual national champion, University of Denver, in overtime in the semifinals.
Van Wyhe's contract is for the remainder of this season, and the 2022-23 season.