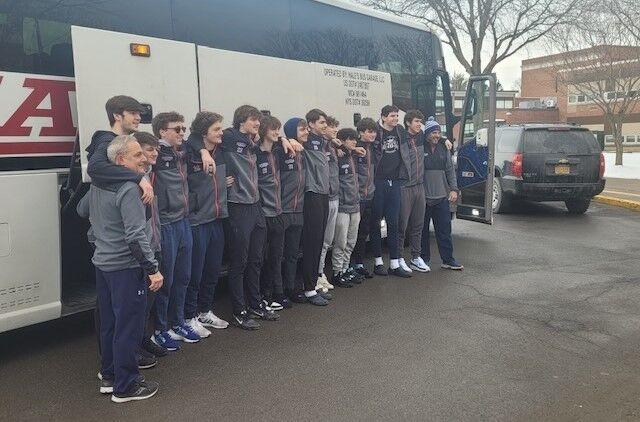 NEW HARTFORD, N.Y. – The New Hartford High School community gathered together Friday morning to send off the boys basketball team as they head to the state semifinals in Glens Falls.
Not only did their classmates and teachers wish them luck, but the boys also had some luck of the Irish. A video clip of the team was shared on the "Today" show Friday morning for St. Patrick's Day.
The team will face Tappan Zee in the Class A semifinal at 6 p.m. Friday at the Cool Insuring Arena. The New York State Public High School Athletic Association will stream the game live here.
This is the second year in a row the team has made it to the state semifinals.
The other semifinal game is between South Side and Irondequoit. The winners will face off in the state championship on March 18 at 8:45 p.m.