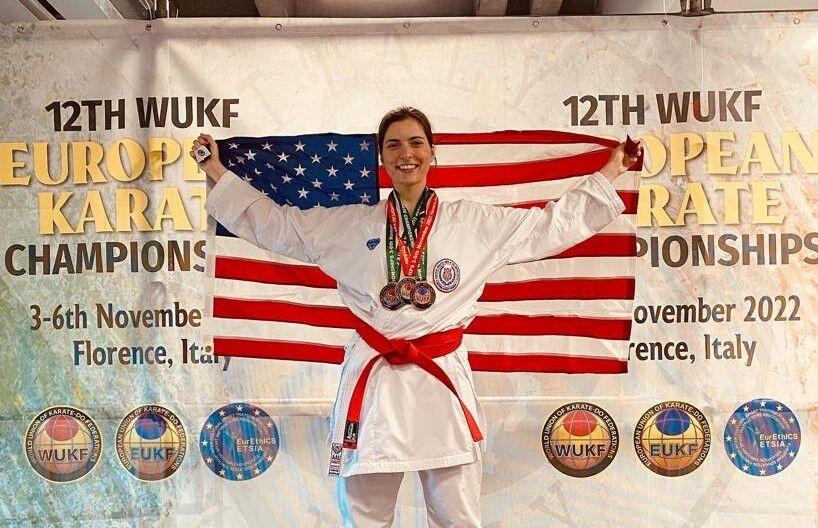 FLORENCE, Italy – A Utica woman earned several accolades while competing with Team USA at the World Union of Karate-Do Federations European Championships in Italy in November 2022.
Tea Sijaric, 25, and the rest of Team USA, took home multiple medals in team and individual categories.
The team won the gold in the female Team Sanbon event and silver in the male event. They also won bronze and silver in the Team Rotational events. 
Sajic and two others won bronze medals in the individual competitions.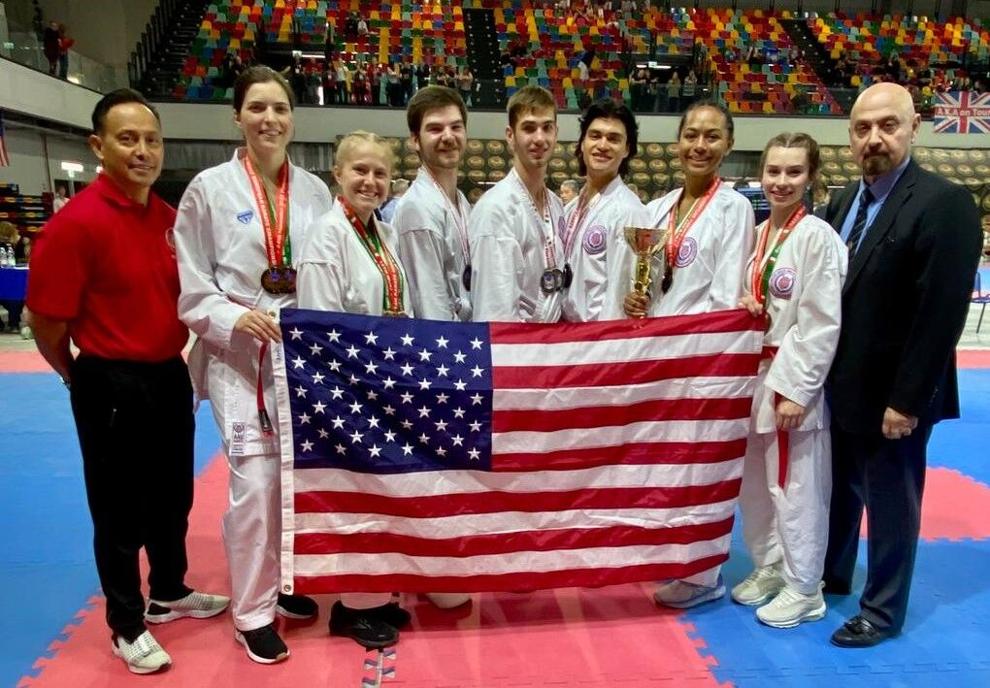 Sijaric, who is the resident and instructor at Karate School Dragon in Utica, was the captain of Team USA.
The team participated as part of the Amateur Athletic Union of the United States' National Karate Program.
More than 1,800 athletes from 21 countries competed.