Morning: Mostly cloudy. Breezy. Mid 30s.
Afternoon: Mostly sunny. Windy. High 48.
Tonight: Clear. Breezy. Low 25.
Tomorrow: Mostly sunny. Breezy. High 52. Low 31.
There is an elevated risk of wildfire spread today across all of Central New York due to low humidity levels and gusty winds.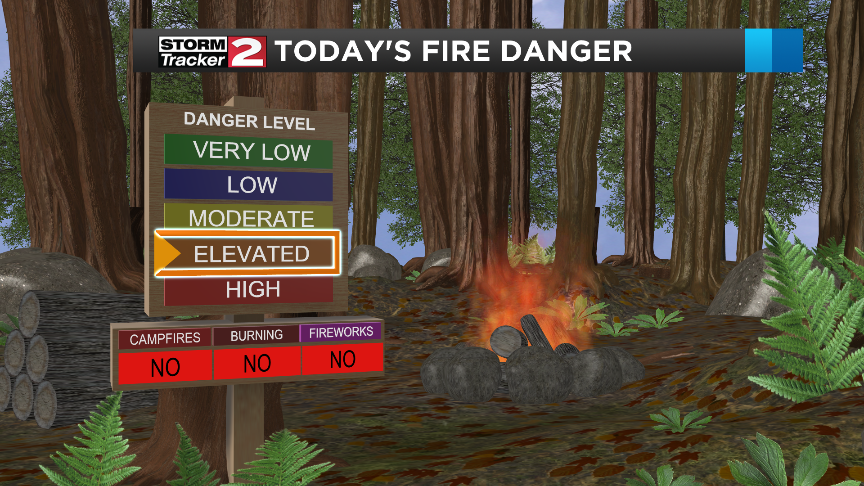 A few flurries and sprinkles can be expected this morning with mostly cloudy skies. The skies look to clear mid day for mostly sunny skies by the afternoon and highs near 50. It will remain windy today, as a low pressure system remains stalled over the Atlantic. This will slow down the weather systems for our the northeast, and luckily it means clear skies for the near future as a high pressure system stalls over our area. Mostly sunny skies tomorrow, with highs in the low 50s.
Temperatures will continue to rise into the weekend as we expect clear skies and dry weather until Monday. Highs in the 60s. We are tracking the possibility of thunderstorms Monday night, and we will keep you updated throughout the rest of the week on additional information. Either way, rain is expected through mid week next week, with highs remaining in the 60s.