The last day of winter is here, and it will definitely feel like winter stepping outside this morning! Wind chill values are in the single digits and only get up into the teens for this afternoon! Along with the cold, snow is arriving from lake-effect today downwind of Lake Ontario.
Although most of the snow will primarily fall in the Tug Hill region, we cant rule out higher totals if the snow band becomes stationary directly over the Mohawk Valley. The yellow outlined area, if the band stays strong and stationary, could see 3-6" of fluffy snow. Otherwise, just expect trace to 2" if the band becomes variable or slightly shifts south. Regardless, be aware of reduced visibility as these squalls shift south throughout the day.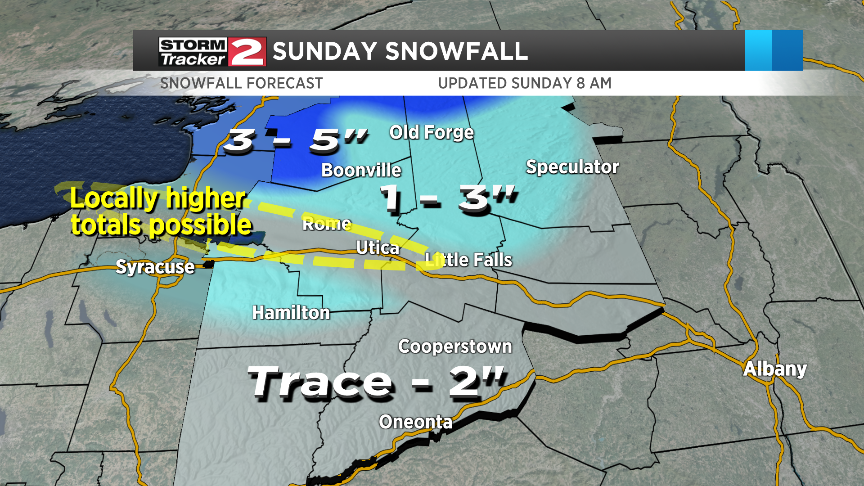 This cold spell is short lived though, the first day of spring is tomorrow and with it comes spring-like conditions! A beautiful early spring day is expected tomorrow with highs in the 40s and plenty of sunshine (unfortunately some of you in the North Country will miss out on this sun due to lingering lake-effect clouds). Although not every day this coming week will have sunshine, mild weather in the 40s and even 50s will be expected.