Morning: Partly sunny. Lower 20s.
Afternoon: Partly cloudy. High 36.
Tonight: Scattered snow showers arriving late. Low -2
Tomorrow: Extremely cold and windy. High 3. Low -12. Wind chill values as low as -35.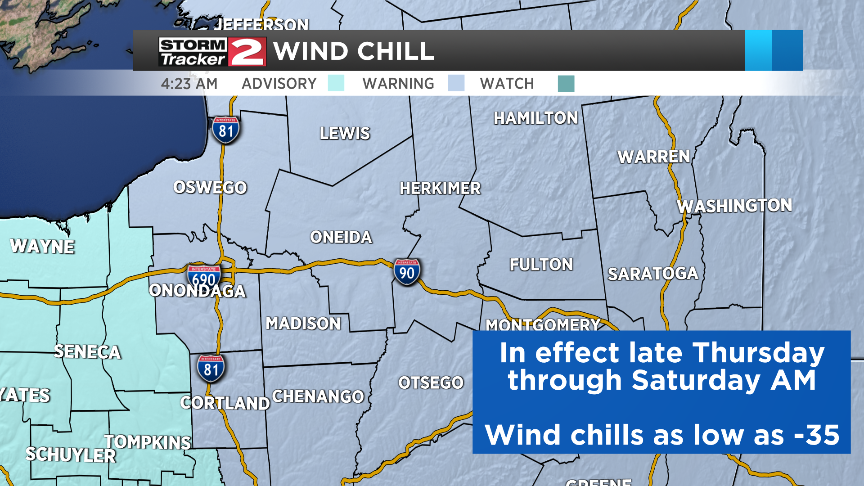 A seasonably nice day in store today, with highs in the lower 30s and sunshine moving in by the afternoon. This will end abruptly however by tonight.
Scattered snow showers will arrive ahead of arctic air plunging into NY overnight. Temperatures fall from the 20s by the late evening, down into the 10s, single digits, and possibly sub zero to start tomorrow. Now the really cold temperatures aren't the biggest concern, but the wind chill. Most of Friday will feel below zero, with the coldest temperatures expected Friday night. Wind speeds between 10 and 20 mph will make temperatures feel between -15 and -30 for most of us, and higher elevations in the North Country as low as 40 below zero.
This surprisingly doesn't last long though, we warm back up into the 30s by the end of the weekend and could reach the 40s by next week.