Morning: Mostly cloudy with a few showers. Low 70s.
Afternoon: Warm and very humid. Scattered storms. High 85.
Tonight: Scattered storms possible. Low 68.
Tomorrow: Hot and humid. Mostly sunny with a pop up storm possible. High 89. Low 70.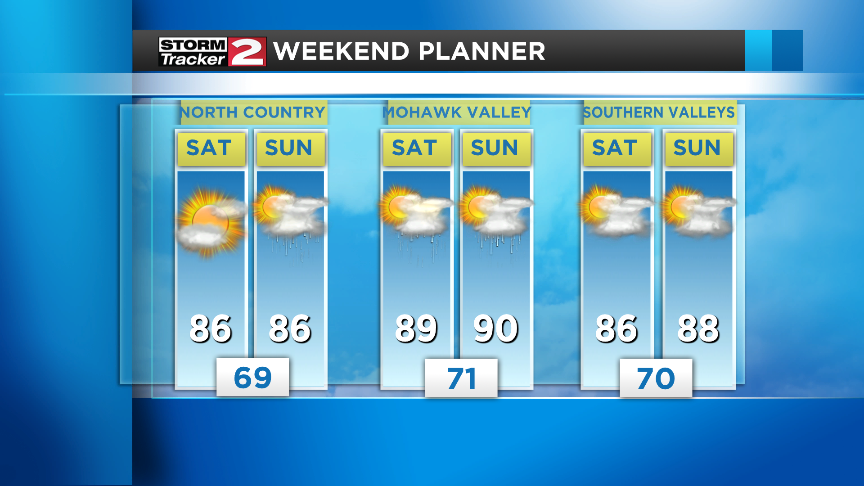 The weather remains very humid, with the chance for a few showers and thunderstorms over the next several days. .
Scattered thunderstorms are expected this afternoon as a weak cold front approaches from the west. Warm and very humid, with highs in the mid 80s. Partly sunny, very warm, and humid tomorrow, with highs in the upper 80s. A few pop up storms are possible in the afternoon. Remaining very humid and very warm on Sunday, with highs in the upper 80s. Scattered showers and storms are possible on Monday, with highs in the upper 80s.
A stronger cold front arrives on Tuesday, bringing widespread showers and storms to the region. Highs near 80. Cooler weather to follow for Wednesday and Thursday with a return to sunshine.