Morning: Scattered showers/isolated storm. Mid 70s.
Afternoon: Isolated shower/storm. High 79.
Tonight: Partly cloudy. Low 59.
Tomorrow: A passing shower. Partly cloudy. High 78. Low 58.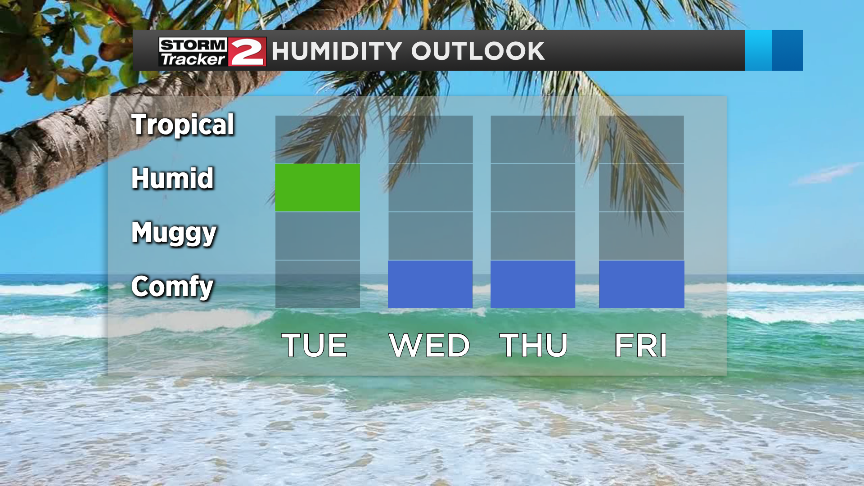 Scattered showers and an isolated storm or two will continue this morning. As the cold front arrives by the mid afternoon, dew points will finally begin to lower after remaining in the upper 60s to low 70s for the past several days. Temperatures today are cooler, with highs in the upper 70s. 
Remaining cooler and less humid tomorrow and Thursday. A passing shower is possible this highs in the upper 70s for both days. The weekend is looking very nice and comfortable, with dew points in the 40s and high temperatures in the mid 70s.