Morning: Mostly cloudy. Low 60s.
Afternoon: Passing shower or thunderstorm. High 80.
Tonight: A few showers and thunderstorms overnight. Low 59.
Tomorrow: Mostly cloudy with scattered showers. Possibly a rumble of thunder. High 70. Low 58.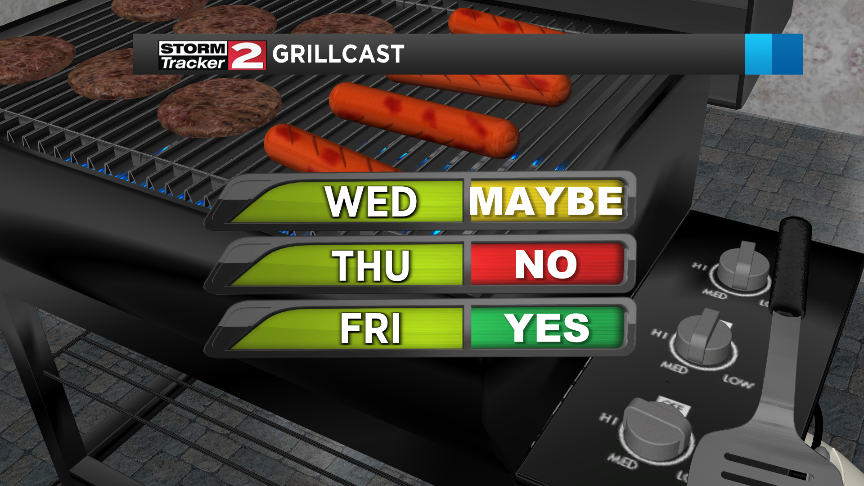 Unsettled weather continues over the next few days as a front stalls over the region.
A few peaks of sunshine can be expected today, with the chance of a pop up shower or rumble of thunder. Warmer, with highs near 80. Mainly cloudy skies tomorrow and once again on the cooler side. Highs only near 70.
The weather does improve later in the week. Warmer and more humid on Friday, with highs in the low 80s. Feeling like the middle of summer this weekend, with highs in the mid to upper 80s both Saturday and Sunday. Saturday looks dry, but a cold front arriving on Sunday could spark a late day shower or thunderstorm. Cooler, wet weather to follow on Monday, with highs back in the low 70s. Partly sunny on Tuesday, with highs in the low 70s.